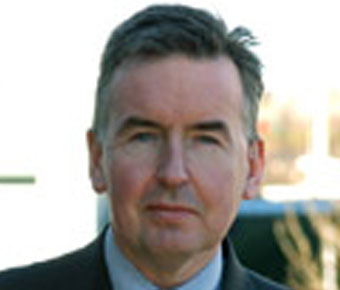 Director of Moffat Centre for Travel and Tourism Business Development 
Assistant Vice Principal Business Development, Glasgow Caledonian University
John is the  Assistant Vice Principal Business Development for Glasgow Caledonian University with primary responsibility for UK and International Business Development activities and external engagement. The University has campus operations in Glasgow, London and New York and has 2,000 staff and some 17,000 students from over 120 countries.
John is also the Moffat Professor and Director of the Moffat Centre for Travel and Tourism Business Development. The Moffat Centre is responsible for the production of international consumer and market research and business development consultancy and with its profits funds scholarships for students wishing to study Travel and Tourism (for details see www.moffatcentre.com). Since 1999 over £1,200,000 worth of scholarships have been awarded to students wishing to study tourism and allied areas at undergraduate and post graduate levels here at Glasgow Caledonian University.
John is very active in business development and consultancy and has undertaken over 550 tourism and travel projects in over 40 nations on behalf of private sector and public sector clients. Recent project experience has been located in Norway, Denmark, Canada, Lithuania, the Caribbean, South Africa, the South Pacific, Ireland, the USA.
John is an Independent Specialist Policy Advisor to the Scottish National Tourism Organisation; VisitScotland, a Non-Executive Director of Historic Scotland; and a former Board Member of the Canadian Tourism Commission European Marketing Group. John is the author of five books and over 100 articles and numerous reports on the travel and tourism industry.