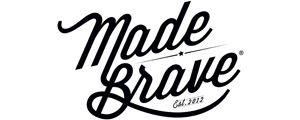 MadeBrave® is a brand-led digital creative agency based in Glasgow. 
Since our beginning as one of Scotland's most exciting start-ups, we've gone from strength-to-strength. 
Today we serve both business and consumer brands, generating creative ideas that make them bigger, bolder and stronger.
We tailor our expert services in design, digital and social media to each specific need - so while branding is in everything we do, not everything we do is branding. 
Businesses that have already benefitted from our brand-led approach include Beam Suntory, Sky, IBM, TedX, Aggreko and Scottish Renewables - to name but a few.
For further information on MadeBrave®, visit our website: www.MadeBrave.com