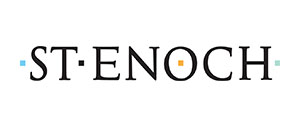 St. Enoch Centre is located right in the heart of Glasgow, the largest retail centre outside of London.
Located at the junction of Glasgow's best-loved shopping streets - Argyle Street and Buchanan Street - the Centre is home to an unrivalled range of stores including Debenhams, Boots, H&M, and the world famous toy store, Hamleys.
Since St. Enoch first opened its doors in 1989, it has consistently led the way for shopping centres in Scotland, inspiring the growth of Glasgow's vibrant retail sector.
2011 marked the first full year of trading for the Centre after completing its £150 million redevelopment - a project which transformed the Centre, introduced more than 40 new retail spaces and significantly upgrade its customer service facilities.
Welcoming over 19 million shoppers each year, St. Enoch has continued to build on this success by attracting a wide variety of exciting new brands including Scotland's first Dr Martens store, fashion retailer Cult, vintage inspired Fossil and luxury baby brand Mamas & Papas.
We are proud to support our community and work with local charities and organisations which mean so much to our customers.
We aim to make contributions which will have a meaningful long term impact in the community and during the past year we have helped fund cultural programmes within Glasgow schools, supported many charities - including our nominated charity Cash for Kids - and sponsored community awards programmes including the Evening Times' Scotswoman of the Year and the Daily Record's Our Little Heroes.
Charity collections
St. Enoch Centre welcomes registered charities to apply for permission to run fundraising collections within the Centre.
Face Painting Appeal
St. Enoch Centre provides free face painting every Saturday and Sunday between 12-4pm.  Although this service is free of charge, we do accept donations on behalf of our charity of the year, Cash for Kids.
Our Charity of the Year
Radio Clyde Cash for Kids assists children in Glasgow and the west of Scotland suffering from poverty, ill health or special needs. Since it was founded in 1980, the charity has raised over £22 million and has assisted over 1.5 million children. Every penny that is donated to the organisation goes directly to disadvantaged children who need it most.
The Registered charity number for Radio Clyde's Cash for Kids is SC003334 (which includes West Sound and South West Sound ).
Following the recent redevelopment, Ivanhoe Cambridge, St. Enoch Centre's owners, has been determined to balance the Centre's growth with reducing its carbon footprint and boosting its green credentials.
To achieve this, the Centre has adopted a Corporate Responsibility and Social Action plan which has since seen it become Scotland's most sustainable shopping centre.
Zero waste
In 2006, St. Enoch Centre set out to become 100% waste to landfill free within a five year period and successfully achieved this status at the start of 2011.
All waste including food, cardboard, wood and metal, is separated on site using waste compactors.  Food court waste is sent to an anaerobic digestion plant which converts it into gas, electricity, compost and fuel blocks.
In addition to the significant environmental gains of being 100% waste to landfill free, the Centre also saves money every year on landfill tax and waste disposal charges.
Carbon Trust Standard
In 2010, St. Enoch Centre was awarded a Carbon Trust Standard after reducing its carbon emissions by more than 500 tonnes over the three year period 2007 - 2010. The Carbon Trust Standard certifies organisations for achieving real carbon reduction and aims to inspire and encourage all organisations to measure, manage and reduce their emissions
Recycling facilities
St. Enoch was the first shopping centre in Glasgow to take part in the RecycleZone scheme - a partnership between Coca-Cola Enterprises, WRAP Scotland and RECOUP - which allows the public to deposit cans, plastic bottles, paper and general waste for recycling.  The scheme is helping to reduce Scotland's environmental footprint whilst increasing public awareness of recycling in the city centre.
Green transport
St. Enoch offers charging bays in its car park for drivers of electric vehicles to recharge for free while visiting the mall. These parking bays offer a convenient service for visitors whilst also helping to raise awareness of greener forms of transport.
For more information on St. Enoch Centre, visit our website: www.st-enoch.co.uk