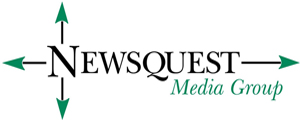 We are a media company with a difference.  We are committed to bringing a voice to your region. We invest in a passionate team of journalists, who proudly serve their communities with authoritative news that our readers trust.
We are part of one of the largest regional media companies in the UK.  Our parent company is Gannett Inc, the largest news publisher in the US.  
Newsquest herald & Times Group (Glasgow) house: 
All titles within Newsquest Scotland can be found here: http://www.newsquest.co.uk/our-titles/location/scotland/ 
Newsquest Scotland Events is the events division for Newsquest Media in Scotland. Home to The Herald, Evening Times and numerous leading media brands. We organise over 30 leading industry events per year ranging from Business Breakfasts and Conferences to Award Ceremonies. We also offer our event management services to create bespoke creative solutions tailored to your business needs.