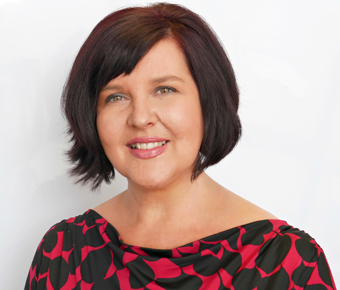 Evelyn M Walker is the Founder and Director of Walker Gordon Associates Ltd, who are an HR, Digital and Cyber Educational Consultancy company. They specialise in the scaling up; organisational re-design and development of small to medium companies, as well as the continuous coaching and mentoring throughout all aspect of the strategy; governance and framework alignment. Evelyn is also an award-winning Strategic Business Advisor and Mentor.
Prior to this, with over 25 years' experience in the Digital and the Drinks Industries (Hewlett Packard (HP) and Diageo), Evelyn has held a variety of Country, Regional and Worldwide positions in both HR operational and program management.
On a personal and volunteering level, Evelyn's passion is the support and education of others and is the former Chairperson of Skills Development Scotland – Digital Technologies Skills Group - Gender Gap initiative. Evelyn is also part of the First Minister's Advisory Group for Women and Girls; she also mentors Under Graduates at Scottish Universities, where she was voted "Scottish Mentor of the Year" in 2018. Evelyn also mentors and coaches Primary and Secondary School Students and works closely with Young Enterprise Scotland, where she is a Business Advisor to the Teachers and Students.