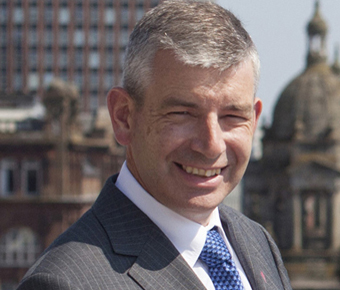 Neil Amner is a Director at Anderson Strathern LLP and was President of Glasgow Chamber of Commerce from January 2016 to January 2018.
He is a Director of Scottish Chambers of Commerce and chairs its Economic Advisory Group.
From a background in commercial property work, Neil has a strong track record as one of Scotland's leading transport, environmental and parliamentary lawyers. He is a Chartered Fellow of the Chartered Institute of Logistics & Transport UK.
The current edition of Chambers' guide to the legal profession names Neil as a Leading Individual for Transport (Rail). He is a member of Transport Scotland's Strategic Transport Review Board and SCDI's Connectivity Commission. Neil is the Company Secretary of the Scottish Maritime Cluster.
He is a member of the Law Society of Scotland's Environmental Law Committee and the United Kingdom Environmental Law Association.