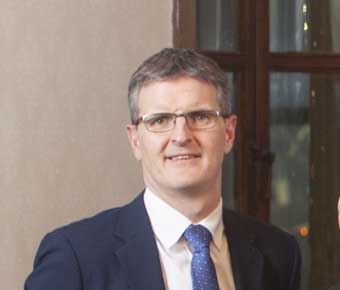 Jim began his working life as an engineering apprentice at Weir Pumps Ltd, and from there has taken up a number of executive roles within a variety of large engineering companies including BAE Systems.
In 2005, he moved into the world of Human Resources as Divisional HR Director, Flow Control with responsibility for leading strategic HR initiatives across the Weir Group, including learning and organisational development.
His passion is focussed around developing organisations and the people within them to deliver sustainable business growth.

He is a Glasgow Chamber of Commerce Council Director, a fully qualified engineer, a fellow of the Institution of Mechanical Engineering and a fellow of the Chartered Institute of Personnel and Development.