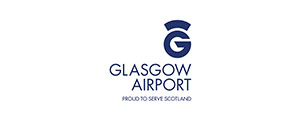 Glasgow Airport is Scotland's gateway to the world, offering a wide range of domestic, European and long-haul flights.
You can reach some of the world's most exciting destinations from Glasgow, with more long haul links than any other Scottish airport. 
There are direct flights to North America, the Caribbean, Europe and the Mediterranean, the Gulf and Asia.
These are operated by some of the world's top international airlines such as KLM, United, American Airlines, Icelandair, Virgin Atlantic and Emirates, who operate Scotland's only long-haul service to Dubai. 
Glasgow also serves more Scottish destinations than any other Scottish airport, with direct flights to the beautiful and remote Highlands and Islands. 
In 2015, the airport reported its largest ever annual increase in passenger numbers after almost nine million passengers travelled through its doors, representing an annual increase of 13% - over one million additional passengers. The airport also secured 30 new routes and services including direct flights to Prague; Halifax, Nova Scotia; Milan; Bordeaux; Marseille; Bucharest; Budapest; and Riga. In addition, Glasgow secured three major industry accolades when it was named UK Airport of the Year, Scottish Airport of the Year and the Best Airport in the UK with 3 -10 million passengers. 
Glasgow Airport is owned by AGS Airports Limited. AGS Airports is a partnership between Ferrovial and Macquarie Infrastructure and Real Assets (MIRA) established in 2014 to invest in Aberdeen, Glasgow and Southampton airports. In December 2014, Amanda McMillan, Managing Director of Glasgow Airport, was appointed as the CEO for AGS as a group. 
Glasgow Airport is also a major employer and economic driver in the West of Scotland, supporting around 5,000 jobs on the airport campus alone. 
The will celebrate its golden anniversary when it turns 50 later this year. 
For more information on Glasgow Airport, visit our website: www.glasgowairport.com or www.twitter.com/GLA_Airport