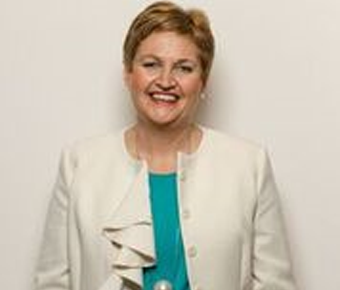 Rhona is a highly experienced Healthcare Director with a proven record of redesigning healthcare models and a special interest and education in cancer and palliative care.  For the last eleven years she has been CEO of Glasgow's Hospice and is passionate about the city of Glasgow and its people.
Rhona's current role includes leadership and responsibility for 160 staff, setting and delivering strategy to ensure the highest quality of care for the 1200 new patients and families who are referred to the hospice annually, in addition to setting the business objectives to ensure the financial stability of the organisation.
She began her career in Bank of Scotland and has held several project management posts including working as a national facilitator for the Scottish Executive Centre for Change and Innovation.
In 2018 Rhona led the hospice team to successful completion of a £21 million capital fundraising appeal to deliver a 21st century centre of excellence for Glasgow, achieved through partnership working, innovation in developing solutions and flexible strategy.
A great advocate for third sector organisations, she believes that they contribute significantly to the economy, are value driven and improve public welfare.
Rhona is married with two adult children.