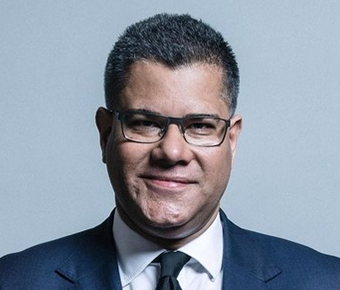 Alok Sharma was appointed full-time President for COP 26, the 26th United Nations Climate Change Conference, on 8 January 2021.
He was previously Secretary of State for Business, Energy and Industrial Strategy and President for COP 26 between 13 February 2020 and 8 January 2021.
He was previously Secretary of State for International Development from 24 July 2019 to 13 February 2020, and Minister of State for Employment at the Department of Work and Pensions from 9 January 2018 until 24 July 2019.
He was Minister of State for Housing and Planning, for the Department for Communities and Local Government from 13 June 2017 to 9 January 2018.
Parliamentary career
Alok was Parliamentary Under Secretary of State at the Foreign and Commonwealth Office from 17 July 2016 to 13 June 2017.
He has served as a member of the Commons Treasury select committee, a member of the Commons Science and Technology select committee, a Parliamentary Private Secretary at the Treasury and from 2012 to 2015 as a Conservative Party Vice Chairman. Alok was appointed in 2016 as the Prime Minister's Infrastructure Envoy to India.
He also served as Parliamentary Private Secretary to the Rt Hon Oliver Letwin MP, the former Chancellor of the Duchy of Lancaster who had overall responsibility for the Cabinet Office. He was elected as the Conservative MP for Reading West in May 2010.
Career outside politics
Prior to entering Parliament, Alok qualified as a chartered accountant with Coopers & Lybrand Deloitte, and then worked for 16 years within banking, first with the Japanese firm Nikko Securities and then Enskilda Securities (the investment banking arm of SE Banken), where he held senior roles based out of London, Stockholm and Frankfurt, including serving as a member of the bank's Corporate Finance Global Management Committee.
Family
Alok is married and lives in Reading Borough with his wife and 2 daughters.
COP26 President
Responsibilities include:
leading preparations for the 26th United Nations Framework Convention on Climate Change Conference of the Parties (COP26), to be held in Glasgow in November 2021.
chairing the Climate Action Implementation Cabinet Committee to coordinate government action towards net zero by 2050