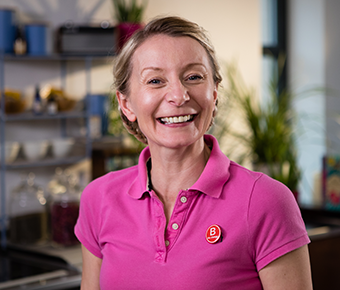 Jo Chidley, Founder of Beauty Kitchen
Jo Chidley is a chemist and the Founder of Beauty Kitchen UK Ltd, a company on a mission to create the most sustainable beauty products in the world. Widely regarded as one of the pioneers of sustainable beauty, Jo is driving the beauty industry forward with better practise approaches, always.
She is Beauty Kitchen's toughest critic, inspecting everything from the efficacy of the products, to the way the ingredients are sourced, right down to the packaging sustainability for each product. Sustainability in packaging is a subject that is close to her heart and inspired Beauty Kitchen's RETURN • REFILL • REPEAT programme.
Jo has won industry awards, including the 'Who's Who in Natural Beauty' and business awards such as 'Scale Up Entrepreneur of the Year'. She features in national and international press and is regularly invited to speak at global sustainability events, to share her ideas and knowledge on how all of us can develop new ways to build a more sustainable future.