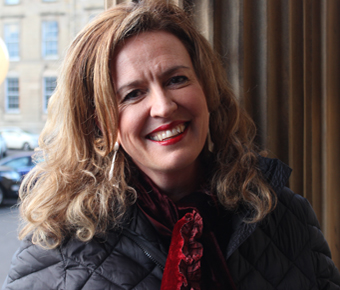 Alison McRae is a network and partnerships entrepreneur with over 20 years of economic development, communications and innovation experience. As Senior Director at Glasgow Chamber of Commerce she is responsible for a strategic partnerships portfolio - working across a range of organisations - which seek to innovate and anticipate new opportunities for Glasgow and its business community.
She is currently facilitating a movement for change around circular economy principles in the urban economy; working across her extensive networks of key stakeholders and senior influencers in Glasgow. In partnership with the Circle Economy in the Netherlands, Zero Waste Scotland, Glasgow City Council and other city stakeholders, the Chamber acts as facilitator and connector, engaging businesses in the city to look at ways to open up new revenue streams, increase competitive advantage and realise financial savings.
Alison also has overall responsibility for Developing Young Workforce Glasgow: Scotland's first regional group on the back of Sir Ian Wood's Commission. She leads an award winning team whose work has been recognised by World Chambers of Commerce, World Economic Forum and the Herald's Digital Business Awards.
Previously Alison was Director of Destination Liverpool with Liverpool City Council and prior to that ran her own Project Management consultancy Blue Toucan. She was educated at Cambridge University.
Alison is also a Board member of the Scottish Tourism Alliance, Glasgow Employment and Skills Board and Glasgow City of Science and Innovation.