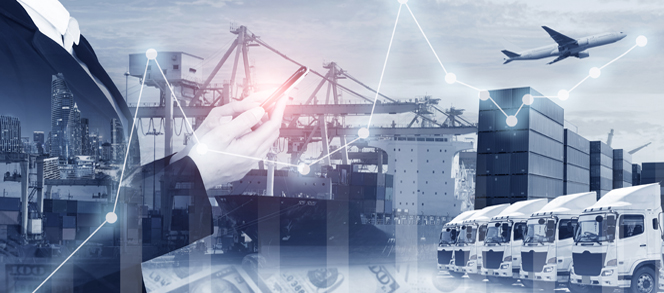 A UK Certificate of Origin is issued for goods that are being sold and permanently exported to non-Arab countries as well as Egypt and Iran.
In some cases your client may request a UK certificate of origin for Arab League States. In this case we will require a signed letter of indemnity on your company headed paper with your application. You must confirm with your client whether a UK Certificate of Origin (CO) will be sufficient for their needs as Arab CO is a preferred document for Arab League destinations. It is advisable that you obtain any such confirmation in writing to minimise any disputes with your client if the goods fail to clear Customs at destination. Please note that a UK CO cannot be legalised by the Arab Embassy.
In addition to these certificates, Glasgow Chamber of Commerce can process any other commercial document required for international trade, either alongside your Certificate of Origin or as a separate document.
What documents does Glasgow Chamber of Commerce process?
UK Certificates of Origin
Invoices and Packing Lists
Egyptian Certificates of Origin - These are processed using standard UK Certificate forms
Any other commercial or legal documents required for international trade such as: Power of Attorney, Distributor Agreement, Health Certificate, Certificate of Free Sale, Trademark Certificate, Commercial Contract, Article of Association, Certificate of Incorporation etc.
Requirements for commercial documentation
Commercial documents can only be processed if they have been originally signed, with a specimen signature on the company Formal Undertaking held by Glasgow Chamber of Commerce
Any documents issued by UK Government, that do not bear a physical signature, will need to be countersigned by an authorised signatory of the company whose specimen signature is on the Formal Undertaking
Please note that we can certify electronic documents via our online system. However, we can only legalise original signed documents. Please check with Glasgow Chamber of Commerce.
Copies can also be processed, provided that they have been certified as "a true copy of the original document" by a Notary Public, Solicitor or an authorised signatory of the company whose signature is on the Formal Undertaking.
Processing Options
Certification: documents are processed by Glasgow Chamber of Commerce usually within 8 hours (electronic or post) or on demand - within 2 hours
Notarisation: document is endorsed by a Notary Public who will either affix a seal to the document or attach a cover letter to it
Foreign and Commonwealth Office Apostille: this is carried out by the Foreign and Commonwealth Office in the UK and confirms the signature, seal or stamp appearing on the document is genuine
Legalisation: once the documents have been certified by Glasgow Chamber of Commerce, they can be taken to the embassy for legalisation. Glasgow Chamber can take care of the whole process or, alternatively, the applicant can take documents to the embassy in person
Documents requiring Egyptian legalisation can only be submitted via Glasgow Chamber of Commerce.
Embassies will only legalise original documents bearing original wet stamps and signatures. 
Certificates of Origin issued online and requiring embassy legalisation must be submitted as "printed by Glasgow Chamber". Invoices and other supporting documents requiring embassy legalisation must be originally signed and submitted to Glasgow Chamber of Commerce.
What documents do I need to supply as backup?
Commercial Invoice and Packing List
If the goods are of foreign origin, we also require commercial documentary proof such as a copy of the Certificate of Origin provided by the manufacturer, a Manufacturer's Commercial Invoice or a Supplier's Declaration. 
How to Apply for a UK Certificate of Origin
To apply for a Certificate of Origin and other commercial documents you are required to complete a Formal Undertaking, which must be renewed annually.
Once complete, please email to documentation@glasgowchamberofcommerce.com
You will then be issued with login details to our online system essCert
Apply Electronically
Existing and new customers can log in via: essCert
DIY (Express) Method: This is the quickest way of processing documents online. Documents are certified electronically by us, and the application can be printed in your office. Please note, it will need to be printed using a colour printer. You have two (2) options:
Generate as PDF (in colour) with attachment emailed directly to your customer.
Print the original (first page) in colour only and on quality paper, to a suitable standard that will be accepted by Customs authorities. The Copy and Application can be printed in black and white.
Printed by Glasgow Chamber of Commerce: You can apply for a full-service Standard application (we print the certificate for you and return as per your selection). This service is necessary when a wet stamp certification is required by an importer, bank, or destination country customs authority.  
Price of UK Certificates of Origin
Please contact our Documentation Team to confirm the cost of processing your documents. Glasgow Chamber of Commerce members receive a discount on standard prices.