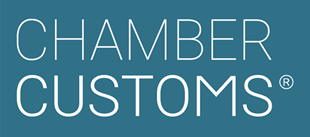 ChamberCustoms is a Customs Declaration Service provided by Glasgow Chamber of Commerce. Chambers of Commerce have, for almost 100 years,
been trusted by Government and businesses to offer high quality export documentation services to facilitate trade for businesses across the country. ChamberCustoms provides a Customs brokerage service to support businesses through the changes introduced by Brexit.
The Customs functions within Glasgow Chamber of Commerce and Edinburgh Chamber of Commerce have merged to create a Central Scotland Hub for
ChamberCustoms, to strengthen our network and to be better able to serve our customers.
Why we offer this service?
Following Brexit, the National Audit Office (NAO) estimated that Customs declarations could surge from 55m to 255m per annum. This will impact every business that imports or exports goods. The EU27 accounts for just over half of imports into the UK so the volume of "checked" goods passing through our ports will increase significantly.
To respond to the volume increase we were asked by HMRC to develop this service.
What is Chamber Customs?
ChamberCustoms is a customs brokerage service, run by your local Chamber of Commerce. (Please note our service does not include warehousing or logistics.) Uniquely, it has been created to clear goods for import and export at every port in the UK.
We understand the language of trade, are already a trusted partner of HMRC and know the importance of compliance in International Trade. By using ChamberCustoms as your broker you will be guaranteed allocated capacity for this service.
The ChamberCustoms service provides more details on what the impact of being outside the Customs Union will have on businesses and how ChamberCustoms can support you.
We offer:
A high level of compliance and assurance for customers
Confidence on tariff and data entry to remove fiscal risk; backed by the technical expertise of the market leader in this sector
A wealth of international trade experience and expertise from across the trusted Chamber of Commerce network
To make life easy for trading businesses like yours, ChamberCustoms now offers two Customs Brokerage Services: Self Service Customs Clearance and Assisted Customs Clearance. 
If you choose Self Service Customs Clearance, we can help you with port clearance of your Customs Declarations and Transit documents.
We'll give you direct access to our system through our Exabler portal.
All you need to do is upload a spreadsheet of commodity codes and associated data for fast entry and clearance.
We will operate as your specialist agent when dealing with Customs with our HMRC compliant Customs Clearance Services.
Alternatively, Assisted Customs Clearance means we'll do it all for you.
Once you've provided us with your commercial invoice, packing list and any other supporting documents, we will file your customs declarations directly into HMRC.
We'll follow your written instructions and file your declarations through our HMRC approved software.
ChamberCustoms provides efficient and compliant services with a friendly team who work smart and fast with your best interests in mind.
You stay in control - with Access to our Exabler Portal to file your declarations.
We'll check your entry for HMRC compliance, claim your cargo, send your entry directly to HMRC and confirm back once your goods have been cleared at the port. 
Contact us for more information.
Looking for more?
The downloadable guide introduces ChamberCustoms, describes what changes businesses can expect to encounter and explains how to find more information. Click here to download the ChamberCustoms PDF.
Click here to access our handy document explaining how ChamberCustoms can support you with Customs clearance, training and advice on post Brexit changes.
If you have any questions please get in touch with our ChamberCustoms team or view our ChamberCustoms FAQ.