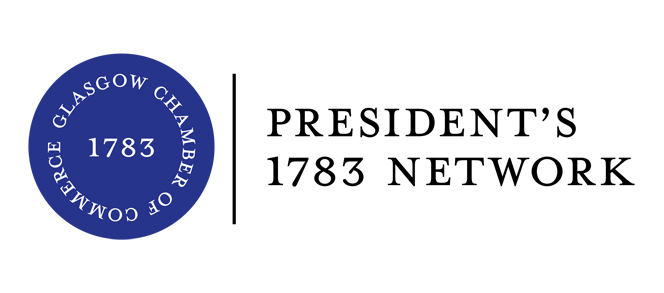 Membership of the President's 1783 Network is by personal invitation to our Partners and there is no fee involved.    
'Home Team' members, of which we have circa 350, are senior and experienced leaders within their organisations and across their sectors, operating in and from the Glasgow city region, who are ambassadors and advocates for the city – across Glasgow and beyond.  The same applies for the 'Away Team' members, of which we have 150 members across multiple territories, who have strong affiliations to, and fondness for, Glasgow. 
President's 1783 Network members say they want to be recognised as a "coalition of the willing", the solutions-focussed 'brains trust' helping Glasgow City Region and its economy to flourish, to raise the profile in the international arena, and to facilitate international trade.  
to encourage inward investors to consider Glasgow City region
to encourage those looking to expand or locate in the UK, to consider Glasgow
to share ideas with the Chamber about business/sector opportunities, helping broaden the outlook of those based in Glasgow to the global trends – becoming the bridge to new opportunities
to help connect co-members as appropriate for mutual benefit
to assist in spreading key city economy, Glasgow Economic Leadership and Chamber messages through members' own networks 
In other words, to talk up Glasgow!  This is your opportunity to access business and industry and to build relationships for yourself and your organisation.  
Members agree that their email addresses can be shared with others in the President's Network on request and as appropriate for specific reasons. 
Our overseas President's 1783 Network members, alongside our global network of Chambers of Commerce, allows us to help our Partners further establish their international connections and can support Sottish Government's international strategy and initiatives.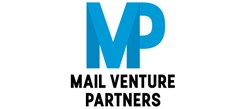 The President's 1783 Network is sponsored by Mail Venture Partners 
"Much of who we are as adults is formed when we are children.
"I am grateful to have been born and raised in Glasgow, graduating from Shawlands Academy and Strathclyde University.
"Who would have thought that my first business, selling chocolates at Ingliston Sunday market, would lead to establishing one of Europe's largest global macro hedge funds.
"While my Glaswegian Grit prepared me for the rollercoaster life of an entrepreneur, I would have benefited tremendously from an organisation such as The President's 1783 Network. I strongly believe entrepreneurship should be supported as a way of transforming local economies, creating jobs and improving the quality of life for all members of society.
"During the last decade as I evolved into a Venture Capitalist, I've had the pleasure of working with extremely successful entrepreneurs across the globe. The key to a sustainable model is the creation of an ecosystem of experienced entrepreneurs looking to give back through mentorship and support of other local entrepreneurs.
"Exchanging knowledge and lessons learned is critical. We need to impact nationally, think globally and never be afraid to scale faster and dream big. The President's 1783 Network is the foundation stone and I'm honoured to play a part."
Steven Mail, Founder & Managing Partner, Mail Venture Partners