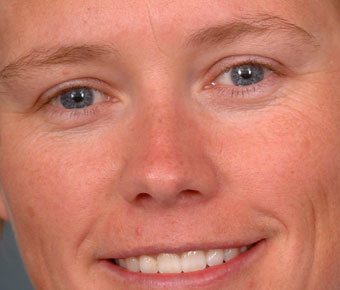 Gillian has over 22 years' experience working in the IT sector.  Gillian is responsible for delivering the strategic vision set out by The Data Lab Board, the aim of which is to create over 250 new jobs and to generate more than £100 million to Scotland's economy.
Previously, Gillian was the Sales Leader for IBM Software Group for Scotland.  She leads a team of Sales and Technical Specialists who are responsible for driving the IBM Software propositions to clients across Scotland.  
Previously Gillian has held a variety of Sales and Sales Leadership roles across the UK at IBM including Systems and Technology Sales Leader and Territory Leader for General Business Scotland.  She also worked within IBM's Outsourcing Business for several years.  Gillian has been with IBM for 20 years. 
Gillian has a degree in Computing Science from Glasgow University and is married with a daughter.
The Data Lab, helping to generate value from Data for Scottish businesses 
"Big Data, we've all heard about it. But what is it, and what is it good for? Every 2 days we create as much information as we did from the beginning of time until 2003; and by 2020, it is predicted there will be 44 times more data than what existed in 2009.
While this disruptive trend brings significant challenges, it also creates substantial opportunities for organisations to gain insights, improve efficiency, predict outcomes, among many other benefits. This explosion of data and the growing interest in being able to extract value from it has opened the doors to the emerging data science industry.
Data science is the development and application of computational methods for extracting knowledge and insights from data, and using it to find innovative solutions to existing problems. Data science cuts across many different sectors and disciplines, including statistics, data visualisation, computer science, data mining, machine learning and database engineering.
A recent Centre for Economics and Business Research (CEBR) report indicated the economic impact of Data and Internet of Things (IoT) on the UK economy over the next 5 years is £322Bn, and organisations must grasp the opportunity. Scotland is fortunate to have some of the best data in the world. A recent EMC survey found 75% of organisations in Scotland, against 57% in the UK as a whole, have the infrastructure to analyse internal and external data.  We also have a fantastic academic capability in informatics and data science.  Scotland has a disproportionately large academic base in comparison to the size of the country, and it is packed with world-class facilities and researchers doing excellent work.
The Data Lab enables industry, public sector and world-class university researchers to innovate and develop new data science capabilities in a collaborative environment. We are working with businesses in Scotland to bring that outstanding academic capability into industry to enable new job creation and economic advantage. We are here to facilitate innovation through collaborative projects; develop data science talent through our skills and training programmes, and develop a strong Scottish data science community. Our core mission is to generate significant economic, social and scientific value from data for Scotland.
During her talk at Think Digital Scotland - When the shift hits the fan, Gillian Docherty, CEO of The Data Lab will discuss data driven innovation, the data landscape and the support from The Data Lab that is available to businesses to help them leverage the value of data in their organisation."