Past President Blog: Glasgow Chamber of Commerce and Glasgow's economy
23 Mar 2018
Neil Amner (1984) is a Director at Anderson Strathern, having previously been a Partner and Board member at Biggart Baillie. From a background in commercial property work, he is one of Scotland's leading transport, environmental and parliamentary lawyers.
Neil was the President of Glasgow Chamber of Commerce from January 2016 until January 2018. He is a Board member of Scottish Chambers of Commerce and the Scottish Maritime Cluster.
Introduction
When advising on major procurements such as the ScotRail and Caledonian Sleepers franchises, our advice to Scottish Ministers was to "start at the end" and work back. So, to heed my own advice for once, let me sum up (or least set out my stall) to explain what I hope to illustrate in what follows.
If I were to offer my younger self three bits of advice as I left Colebrooke Street 34 years ago, it would be to say:
- follow your instincts and interests to find opportunities;
- see every challenge as an opportunity; and
- remain positive.
If I were to add one more, it would be pack your running kit whenever you travel.
Glasgow Chamber of Commerce
Glasgow Chamber of Commerce is the oldest Chamber in the English speaking world. It was established in 1783 as a direct response to the American Wars of Independence and the impact it had on the tobacco and other trades.
From the outset, the Chamber has sought to promote business interests and to that end to seek improved connectivity and trading conditions. From its earliest campaign to improve the frequency of mail coaches, to pushing for broadband improvements and direct flight connections to international markets, the Chamber has remained true to its original purpose.
Although the Chamber has retained (and grown) its export documentation services, its role in the promotion as such of international trade and inward investment was largely taken on by public agencies from the 1960s. In recent years, the impact of public sector spending cuts, however, came to be seen as in issue for growing our economy … and an opportunity for the Chamber.
In many other countries, membership of a Chamber of Commerce is a legal requirement to be in business. That means there is a ready made Chambers business introduction and referral network. I have described us as being in a position of being a modern day "switchboard operator".
During my time as President, the Chamber re-engaged in the active promotion of international trade. Even before the BREXIT vote, we were establishing links to Chambers in key markets for businesses in the greater Glasgow area.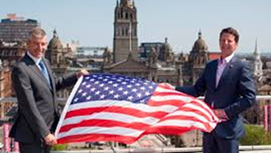 It was fitting (given the Chamber's history) that our first "expedition" was to New York for a series of events and meetings aimed at supporting exporting by Glasgow businesses and attracting inward investment to our city region.
We are making full use of and supporting the Chambers networks here in Scotland, across the UK and internationally. We have a growing list of partnerships with fellow Chambers of Commerce in New York, Milan, Turin, Berlin, Nuremberg and Dubai. With support from UK and Scottish Governments, we have organised member visits to those cities as well as supporting other Scottish Chambers of Commerce network initiatives and welcoming foreign delegations. The length and breadth of our reach is extending with further targets being worked upon.
We have also developed the Glasgow Chamber of Commerce "President's Club" – a network of over 250 senior business and civic figures in Glasgow and further afield who have agreed to support efforts to grow our economy. The "Away Team" members of the Club, those based abroad, provide introductions into local markets and visit the Chamber when in Glasgow to meet members.
In the meantime, our excellent British Chamber of Commerce accredited export documentation services and related training have gone from strength to strength and now services the Lanarkshire area too.
Business voice
International trade is an example of the economic and business development aspects of the Chamber's activities. On a more local and day to day basis, we are business networking and influencing body.
Within our membership there are some members (generally smaller or more recent start-ups) for whom the Chamber's primary attraction is networking opportunities.
Other members, however, look to us to provide policy support and influencing. The Chamber seeks to provide "the Glasgow business voice" on local and national issues.
Often there are issues which a particular business or sector wish to raise with local, Scottish or UK government for which they would prefer not to be individually identified or for the point to be made with the voice of a wider group.
The Chamber has a long and successful track record in pushing for improvements in transport and communications connectivity for the city. The response to non-domestic rates revaluation last year was an example of a successful campaign to support members. The Sauchiehall Street Business Improvement District was another, as has commercial waste collection changes.
Frequently, the Chamber will work in the background seeking to influence by discrete information provision, discussion and debate how an issue can be resolved. Usually that is through our senior management team and office holders. We do, however, also have numerous opportunities for members to air issues themselves; such as at quarterly meetings with the Leader of the Council and periodic meetings with Ministers, MPs and MSPs.
It is rare for us to go on the offensive in public, however, we will do so when necessary.
Sometimes, as with the debate on homelessness, rough sleeping and begging, the Chamber (or rather our Chief Executive) has been the means by which very sensitive and potentially politically charged issue can, with a view to action being taken, be aired in a manner that is non-partisan.
Our membership is drawn from a very wide and diverse range of businesses, with which there are diverse political views. The Chamber therefore operates on a non-partisan and in that sense a-political basis.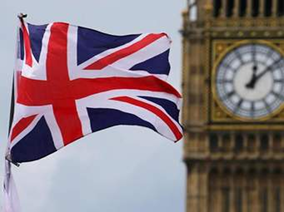 The need and benefit of doing so has been proven by our contribution to both the Scottish Independence and EU referendum debates – we did not take sides but rather sought to ask questions from a business perspective and provide objective information. That approach in fact enhanced rather than detracted from the strength of our policy position.
So, as well as acquiring diplomatic skills, I have largely had to "park" my personal political views. That, however, is not unlike my professional life or indeed the military career I had once aspired to.  In any event, people want to know the "Chamber" view, that of "business" in the round – not of one individual.
I have adopted the same approach to the Scottish Chambers of Commerce Quarterly Economic Indicator survey press commentary.
Supporting our members: championing Glasgow
One of the themes I developed over my term as President was the extent to which one of Glasgow's key strengths is the "whole package" of attributes which makes Glasgow such a great place for business to invest and for staff to put down roots.
We might not be able to much about the weather (although it has been surprising how often the sun has been shining when hosting foreign visitors) but we have plenty of examples of successful investment and innovation; a highly skilled and qualified work force; and great lifestyle options. Think of our education, sports, leisure, retail and food and drink offers, or our ease of access to the countryside or international travel. 
If look beyond politics, you will see that the wider socio-economic health of the city and the surrounding area are vital to the success of the business community – and that the mirror image is also true. It is for that reason that we now express the Chamber's mission as "supporting our members and championing Glasgow".
By remaining a-political but working with anyone who seeks to support Glasgow's economy and those who depend upon it, the Chamber and its members have been able and continue to make a positive contribution to the city – engaging across the political spectrum, with local and national government and with the third sector.
Circular Glasgow

 From what I have just said, you will appreciate that I view our economy as an "organic", connected and "living" thing. The Chamber has been involved in making our economy more sustainable too.
The Chamber has been at the forefront of developing "the Circular Economy" with support from Zero Waste Scotland. This is an innovative approach to connecting businesses in Glasgow across sectors to find opportunities in materials once thought of as waste.
Simply put, for businesses this can mean turning a cost into a possible revenue stream; increasing competitive advantage and realising financial savings.
An example of what this means in practice the new Chamber branded beer … "Hardtack" - produced by Jaw Brew from unsold Auld's morning rolls.
The possibility of re-engineering a number of production processes and product life cycles to create competitive advantage for business and potentially revenue cost savings for business, consumers and the public sector is creating widespread interest.
Glasgow will host a major international convention of trade representatives, investors and circular economy entrepreneurs this autumn.
#NoWrongPath
Just as important, in addition to the on-going staggering level of investment in education and research facilities in the city, has been the Chamber's pathfinding role in the Developing the Young Workforce (DYW) project.
At a time when skills and recruitment gaps are being raised by number of sectors, work on reducing youth unemployment and engaging the next generation is vital to the health of our economy.
The Glasgow DYW team at the Chamber focuses on strengthening industry engagement with education and increasing employment opportunities for young people in the city. They have secured a business partnership for all 35 Glasgow City Council secondary schools.
I was delighted with the team's #NoWrongPath initiative – a social media campaign encouraging pupils not be become disheartened with their exam results.
A wide range of adults outlined their career path following school, celebrating the many paths leading to interesting job roles, with a focus on the non-traditional routes out-with higher education.
It went viral and reached 14 million people and won a top accolade at the Scottish Digital Business Awards 2017.
Remaining Postitive
Those are just two examples of things you might not immediately think the Chamber would be doing for the city. They are innovative, constructive, positive and visible.
Trite as it maybe to say so, we are facing a number of economic and other challenges - including but far from limited to Brexit.
That sort of context, however, is nothing new for the Chamber or its Presidents. Doing something positive in face of adversity is an essential part of the Chamber's DNA.
In my case, adventure training at school, an Iron Man distance triathlon and picking up the pieces at Biggart Baillie in the aftermath of the banking crisis had already shown me the power of remaining positive.
In business, as in sport, you need to be mindful of allowing a glass half empty to become a self-fulfilling prophesy. For Academicals, we would simply say "serva fidem".
I am nonetheless very proud of how successful the Chamber has been at gathering and projecting positive messages about the opportunities to do business and invest in Glasgow, and in supporting others in doing so. That is fundamental to opening doors and to addressing misconceptions about our city.
Reasons to be positive  
There are so many wonderful (and frequently world class) attributes to our city, success stories and exciting developments that it would be impossible to provide a comprehensive description.
The Chamber has compiled  "10 Reasons Glasgow is an Economic Powerhouse" - https://glasgowchamberofcommerce.com/about-us/glasgow/glasgow-economic-powerhouse/  
Largest city region in Scotland
Highly skilled workforce
Regional approach to economic development
Most productive major city in the UK by 2023
Strong Grade A demand and investment return
Innovation Districts - deeper public, private and academic collaborations
Worldwide engineering excellence
Leading Life Sciences hub
Scotland's digital destination
Inaugural European Championships
It is worth looking at some of those points in further detail.
Skilled workforce
As Scotland's largest metropolitan area, Glasgow has a diverse economy of scale, with a population of 1.7m.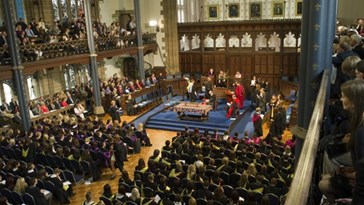 It has a highly skilled workforce - Glasgow is second only in the UK to London for its proportion of the population with a graduate level qualification at 47%  - compared to 36% for Manchester, 32% for Liverpool and 28% for Birmingham.
 Major events  and cultural offering
With major events such as the Commonwealth Games, the World Gymnastics Championship and, this year, the inaugural European Championships, football is no longer the only game in town… Just ask a Glasgow Warriors supporter!
The new and upgraded sports facilities are helping to transform parts of the city. The Emirates Arena and Sir Chris Hoy Velodrome have, along with the Commonwealth Village, made a significant change to the East End of the city. The nearby urban regeneration work carried out by Clyde Gateway continues to attract new and expanding businesses, many from the technology sector.
The Hydro has established itself as the second busiest live music venue in the world, driving footfall, and helping revitalise the Finnieston area.  Restaurant openings in the city centre itself continue to perform strongly too.
The wider cultural offering, including the refurbished Kelvingrove Art Gallery and Museum, the Riverside Museum and the Burrell Collection (which is about to undergo a £66m modernisation) – all free to enter - add to our visitor draw.
The city as a whole has seen a significant rise in visitor numbers, with 2 million tourists and 20 million day visitors last year.
 Glasgow's hotel occupancy rates continue to perform strongly, being typically around 90%; in spite of a number of new hotel openings in recent years. The Radisson Red hotel will open shortly, with a 64-bedroom hotel above Anchor Line restaurant in St Vincent Place to follow later in the year, while new schemes at across from Queen Street Station and the former Custom House building have been announced recently.
In the meantime, seeking to build on the success of the Hydro and to maintain Glasgow's place in the convention market, the SEC is planning a significant new investment in the events campus.
 Connectivity
Glasgow Airport remains Scotland's principal long haul airport with double daily flights to Dubai. In 2017 a record 9.9 million passengers used the airport, up 5.8% on 2016.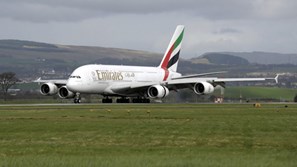 The completion of the M74, the M80 and now the M8/M73/M74 upgrade project have improved road connectivity.
The electrification of the main Edinburgh-Glasgow railway line, new ScotRail rolling stock on that and other routes, the redevelopment of Queen Street Station, the new Caledonian Sleeper rolling stock… and the completion of the modernisation of the SPT's Glasgow Subway, will deliver a series of further step changes in the next couple of years.  
Infrastructure and investment
Scottish Water's strategic drainage works will not only further improve the city's resilience and the water quality of the Clyde but, along with planned quay wall works, will facilitate redevelopment of the Tradeston area on the southern bank of the river.
To the north of the city centre, Scottish Canals have demonstrated remarkable innovation in their regeneration work there. Further infrastructure and skills investments are being made under the auspices of the Glasgow and Clyde Valley City Deal.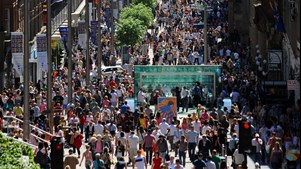 Glasgow has long been a major retail centre. Buchanan Street continues to provide the backbone for that offering. There has been continuing investment in the St Enoch Centre, with a cinema being added as the most recent project. Princes Square is being upgraded, and the Queen Street Station project is facilitating an expansion of Buchanan Galleries.
Meanwhile, work has started on the Avenues project to upgrade the public realm and revitalise a number of city streets, starting with the western end of Sauchiehall Street.
In the 150th birthday year of Charles Rennie Mackintosh it is great to see the refurbishment of the famous Willow Tea Rooms progress, and to watch the Glasgow School of Art rise again from the ashes of the devastating fire there.
With 3 colleges and 5 higher education institutions in the City of Glasgow alone, we have 130,000 students currently enrolled. Glasgow is the 3rd largest centre for education in the UK, and the largest in Scotland.
Recent years have seen significant investments in education facilities such as the £228m investment in the new City of Glasgow College main campus building in Cathedral Street following the College's new Riverside Campus, which is one of the most advanced nautical colleges in the world.
Maritime and Space sectors
One of Glasgow's least publicised success stories has been the global success of its ship management and maritime training sectors. And in addition to state of the art naval vessels at BAE, the world's first hybrid fuel ferries are being built on the Clyde at the Ferguson yard.
I have been involved in the establishment of the Scottish Maritime Cluster to promote the strength and depth of our maritime sector and capture a greater share of the global market.
Glasgow based Clyde Space is a world leader in miniature spacecraft and the first to move to mass production of CubeSats.
Business and Academia - Innovation Districts
For too long, Glasgow has been coy about talking about our latent strengths in science and engineering. That has, for good reason, changed.
We have a host of research centres for excellence including:
the Advanced Forming Research Centre at Inchinnan:
the Innovation Centre for Sensors and Imaging Systems;
the Centre for Applied Photonics, the UK's first Fraunhofer facility;
the UK's Offshore Renewable Energy Catapult Centre;
and the co-location of business and academic research at Strathclyde University's Technology and Innovation Centre.
It has also recently been announced that Strathclyde will be the anchor university in the new National Manufacturing Institute of Scotland (NMIS) to be built near Glasgow Airport.
Not to be outdone, the University of Glasgow has co-located its Stratified Medicine Scotland Innovation Centre alongside the new Queen Elizabeth Hospital, the largest general hospital in Europe, as part of its Clinical Innovation Zone – which is putting Glasgow at the forefront of precision medicine.
The University has also embarked on an ambitious £1 bn expansion of its campus in the West End, with the aim of creating an Interdisciplinary Innovation Zone there.
Grade A office demand and investment return
With all of these exciting developments, it is perhaps not surprising that there continues to be strong inward investment interest in Glasgow. Glasgow is the top location in the UK for financial services outside London.
Not only have there been large occupier led office developments for ScottishPower and Morgan Stanley, but new-build speculative office developments such as St Vincent Plaza and on the old Odeon site in Renfield Street are now fully let.
The market has also supported significant lettings of existing stock such as at Atlantic Quay. It is encouraging that further developments such as Central Quay are now being discussed and along with the latest proposal for the former What Every Woman Wants site in Argyle Street.
Themes for the future – opportunities and challenges ?
When looking ahead, there is a lot to be said to playing with the hand you've been dealt especially, as I hope I've shown, that is one you've worked improving.
Glasgow's undoubted strengths in science and innovation, particularly in when applied in specific sectors in collaboration between research establishments and industry should allow us to once again place Glasgow at the forefront of emerging technology – and to capture a large slice of the related value chains.
Data and digital skills will doubtless be central to opportunities such as AI, autonomous transport, smart city, smart grid, circular economy developments. Glasgow already has 26,000 jobs in these areas and a GVA in excess of £480m – more than Dundee and Edinburgh combined.
Our tourism and leisure sectors have been performing strongly, with our offer continuing to make forward strides in recent years. The immediate resonance of "People Make Glasgow" branding has been a great success. Likewise, our food and drink sectors can and should continue to build on provenance of "Scotland the brand" – especially in major untapped markets like China.
We cannot, however, afford to sit back – we need to constantly strive to maintain and build upon our competitive position; invest in our skills, our infrastructure and connectivity … AND market access.
In all of this, however, the alignment of business, academia and government – of the Team Glasgow approach – has and will continue to be a key factor.
By supporting our members and championing Glasgow is this way, the Chamber seeks to make a positive contribution to the lives of all who live and work in the greater Glasgow area.
Neil
Neil Amner
Director, Anderson Strathern LLP
neil.amner@andersonstrathern.co.uk