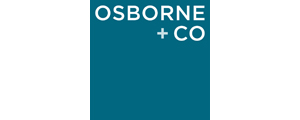 Osborne+Co is a globally focused real estate developer and investor, with a world-wide track record of successfully delivered projects, that continues to re-define the benchmark for quality across a diverse set of countries spanning Europe, Middle East, Asia and Sub-Saharan Africa.
We invest in, develop and own buildings across the world in alliance with market leading local joint venture partners, ensuring the optimal combination of global experience and local expertise, making our platforms significantly more than the sum of their parts.
Our new development in Glasgow will deliver a meaningful boost to the local economy, with jobs in construction and local apprenticeships, improvements to the city's infrastructure – including supporting the Argyle Street 'Avenues' project and the surrounding cityscape.
At the heart of the project is the creation of world-class office accommodation for 4,000 employees that is fit to meet the needs and ambitions of modern occupiers to inspire their people, connect a long-neglected site back to the city through an iconic building and support Glasgow in continuing to compete on a global scale.
For further information on Osborne+Co, visit our website: www.osborneandcompany.com