International Trade Events
We work with a number of expert partners from across the international trade advice and support sector to deliver a range of events on access to international trade support, opportunities and challenges.
Upcoming International Trade events:
--------------------------------------------
Exploring Business Opportunities in the UAE

23 OCTOBER 2018 
Did you know that the UAE is the biggest export market in the Middle East for Scottish companies? 
 
Join us for an exciting breakfast event organised in collaboration with The Corporate Group. The event will give you the opportunity to hear from experts about the business opportunities in the UAE.
 
Speakers will include senior representatives from the following organisations:
Ayman Al Awadhi, Co-Founder and Managing Director of The Corporate Group, who will speak about market entry, business opportunities in the UAE and Expo 2020.
Rob Goddard, Founder and CEO of Evolution/CBS, who will provide tips on how to grow your business and information on a trade mission to Dubai that will take place in November.
The Corporate Business Services (CBS), who will speak about market entry, business opportunities in the UAE and Expo 2020.
Moore Stephens, who will give you information about tax and VAT in the UAE.
Evolution/CBS, who will provide tips on how to grow your business and information on a trade mission to Dubai that will take place in November.
Colin Crabbe, International Senior Manager High Growth Markets Unit at SDI, who will focus on the support available for Scottish companies.
A potential case-study, who will share their experience about doing business in the UAE.
One-to-one meetings:
 
If you would like to discuss your business situation more in-depth, speakers will be available for one-to-one meeting following the event. To guarantee their availability, please book your session in advance.
 Why do business in the UAE ? 
It is the UK's largest export market in the Middle East and the 13th biggest globally. The UK exported £9.8 billion of goods and services in 2016. This was a 37% increase since 2009. The UAE is the UK's fourth largest export market outside the EU.
It has a diverse economy which is continually growing and expanding.
A gateway for exporting into other Middle Eastern and African countries.
There is no taxation on personal income and capital gains.
English is widely spoken and accepted as the language of business and there is a large British expat community.
It is the only country in the Arab world to be ranked again among the top 20 in the digital competitiveness index, according to a report released by IMD World Digital Competitiveness Centre. 
It is on the cusp of breaking into the Top 20 countries when it comes to "ease of doing business".  Currently placed 21st, compared to other Gulf States such as Bahrain placed 66th and Saudi Arabia 92nd and Qatar in 83rd spot.
The Government plans to introduce a 10-year residency visa to attract investors and new talent.
Book a place through your online account or by calling Sophie-Lou on the following number 01312212970. For more information about the event, contact: Sophie-lou.arceselenir@edinburghchamber.co.uk
--------------------------------------------
ARBCC Trade Mission to Moscow Region
28 OCTOBER 2018 - 1 NOVEMBER 2018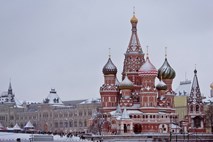 Following on from the success of the RBCC Trade Mission to the Republic of Tatarstan in April 2018, the Chamber will be taking another delegation to Russia, this time from the UK to Moscow and its outer industrial regions.

It is intended that the mission will begin with the journey to Moscow on Sunday 28th October, and culminate in the RBCC's annual investment forum, RussiaTALK on 1st November.
Moscow Key Facts:
Population: 12 million
Accounts for over 1/5 of Russia's GDP
Home to world's 7th

 

longest metro system
Over 200,000 registered small businesses
Hosted 12 games at the FIFA World Cup 2018
The mission will be organised with the support of the Moscow Chamber of Commerce and Industry, the Russian Embassy, the Russian Trade Delegation, DIT, Moscow Government, Electrogorsk Administration, and Moscow Region East CCI. The trip will focus (not exclusively) on sectors such as pharma, business education, manufacturing, logistics and textiles, with b2b meetings and site visits throughout the week.
 
When: 28 October – 1 November 2018

Where: from UK to Moscow, Elektrogorsk, Elektrostal, Pavlovsky Posad

Key sectors: Pharma, Education, Manufacturing, Logistics, Textile and Chemical Industries

Estimated cost: £500pp for members, £700pp for non-members, excluding travel (£250 estimate), food (£200 estimate), visas & accommodation (£500-£700 estimate)

To register your interest email Louis Green or call +44 (0) 20 7931 6455
-----------------------------------------
ScotExport 2018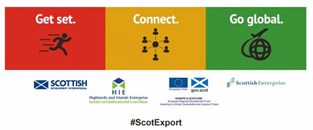 6 NOVEMBER 2018
9:00am - 4:00pm
The Technology and Innovation Centre
University of Strathclyde
99 George Street
Glasgow
G1 1RD
Scotland's flagship international trade event is coming back to Glasgow on 6th November 2018. Early bird registration is available. Book now to secure your place and be kept up-to-date on conference details as they are announced.
Get set
Whether you're new to exporting or already trading overseas, we'll help you develop an export plan, research new markets, grasp fresh opportunities and guide you through potential challenges.
Connect
Hear from in-country experts, industry leaders and specialist advisers. Meet up in the delegate hub and we'll help identify potential partners, distributors and agents in your chosen market, plus connect you with up-to-date market intelligence and practical advice.
Go global
The time is now to make the most of live export opportunities worldwide. Whether through support to attend trade shows, market visits or selling online – our team of market experts and advisers can help. Follow in the footsteps of Scotland's leading and inspiring exporters – hear their motivations, tips and advice for success.
Privacy - Your personal information is processed by us in accordance with our privacy notice and data protection legislation. You can find more information by visiting our privacy notice here.
DISCLAIMER
Although every effort has been made to ensure the accuracy of the information provided, Scottish Enterprise, Scottish Government and Highlands and Islands Enterprise cannot be held responsible for any inaccuracies or omissions in the information supplied, or for the content of any website that the email above may contain links to, and does not endorse any business or individual that may be referred to above.
​-----------------------------------------
Multi Sector Market Visit to Spain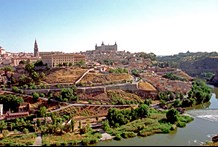 11 NOVEMBER 2018 - 15 NOVEMBER 2018
Scottish Development International (SDI) is organising a multi sector market visit to Madrid and Barcelona in November and registrations are now opened.
Spain is the fifth largest economy in the European Union (EU) and now one of the fastest growing in the Eurozone. The population of Spain is about 47 million making it one of the biggest consumer markets in the EU.
Around 1 million British nationals, based mostly in the coastal regions, are permanent or part-time residents. Over 16 million British tourists visit Spain every year.
Benefits for UK businesses exporting to Spain include:
entry route to Latin America
size of the market
English accepted as a business language
familiarity with British products and openness to them
proximity and availability of flights, including low cost airlines
SDI will support companies attending the market visit with the following:
Connect with experts and professionals on the ground, like SDI market specialists, business associations, Department for International Trade, local businesses, accountants, solicitors.
Provide market research to support delegates to set up one to one meetings with potential agents, distributors, clients, buyers, partners while in market.
Export training prior to the visit to make sure all delegates are market ready and understand the culture, finance, route to market options.
Financial funding for 50% flights and accommodation (up to £200) for eligible companies.
Companies are responsible for booking own flights and accommodation. SDI will suggest flights and hotels so the delegation can travel as a group and stay in the same location.
Sectors
The market visit will be multi sector; however, the following key sectors have been identified as offering good opportunities: 
Madrid: Technology and Engineering, Life Sciences, Renewables, Fin Tech (pharma services, digital health, smart grid, data, smart cities)
Barcelona: Technology and Engineering, Life Sciences, Creative
Programme (subject to change)
Sunday 11th November - Madrid
Arrive in Madrid
Informal welcome dinner
Monday 12th November - Madrid
Market briefing session
One to one company meetings
Networking reception
Tuesday 13st November – Madrid / Barcelona
Site visit or one to one company meetings
Travel to Barcelona by train
Wednesday 14th November - Barcelona
Barcelona welcome and market briefing
Site visit or one to one company meetings or Smart City Expo
World Congress 2018
Networking receptioN 
Thursday 15th November - Barcelona
Site visit or one to one company meetings or Smart City Expo
World Congress 2018
Depart Barcelona
Please contact Kristell.clunie@scotent.co.uk for more information or to request an application form.
---------------------------------------------
Scale up your business into Germany
29 NOVEMBER 2018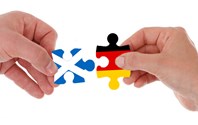 Europe in your sights for growth? Learn how to set up operations in Germany, with help from the city of Dusseldorf. Hear from specialist experts and experienced companies on how to insure your European business against Brexit.
EVENT DETAILS
Location: CodeBase, Castle Terrace, Edinburgh
Date:  Thurs 29th November 2018, Wed, 24th October 2018 4.30pm – 7.30pm
https://www.eventbrite.com/e/scale-up-your-business-into-germany-advice-case-studies-from-dusseldorf-tickets-50783566013?aff=gchamber