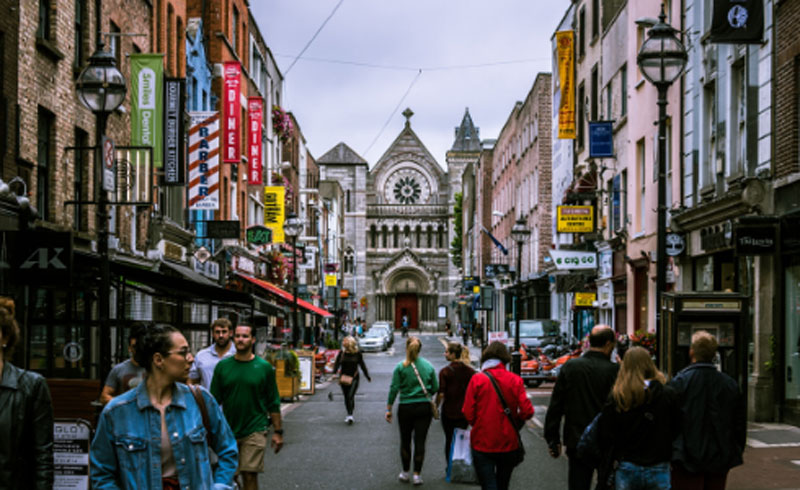 Dates: Wednesday 6 to Thursday 7 November 2019
Closing date for applications: 19 August 2019 
Edinburgh Chamber of Commerce is delighted to invite you to join a delegation of businesses to Dublin, Ireland.
 
This trade mission will help your business tap into the business opportunities in Ireland. Did you know that Ireland is the UK's fifth largest export market and imports more from the UK than any other country?
The UK accounts for 24% of imports into Ireland. In 2018, exports of goods and services from the UK to Ireland totalled £18.6 billion. Ireland is an ideal market for companies starting to trade internationally.
The country offers many opportunities in the following sectors:
Beverage
Pharmaceuticals
Medical technologies
Financial services
IT
Engineering
Ireland offers many advantages for Scottish businesses with its close proximity, as it is geographically close and shares the same language, time zone as well as a similar culture. Ireland also benefits from a strong and flexible economic environment, highly favourable for SMEs.
 As part of this trade mission delegates will receive a market briefing at Dublin Chamber of Commerce office in Dublin, networking lunch with Dublin Chamber members, one-to-one business meeting based on your company requirements with potential clients in Dublin and the surrounding area. You will also have an opportunity to network and explore the export potential in Ireland for your organisation.
Eligibility criteria
You do not need to be a member of the Edinburgh Chamber of Commerce to qualify for a delegate place.
There is only one delegate place per company offered.
As we expect high demand for this mission, we will limit spaces to two companies per sector. This will be on a first come first served basis.
Your business will need to cover all travel, accommodation, insurance and food costs during the trip. (This is in the region of £500-£550 per delegate)
Costs
Although we are heavily subsidising the costs of organising the programme for the trade mission for those successful applicants, each delegate will be required to contribute £100 non-refundable deposit to secure your place.
Services included in the visit
Scoping conference call with Alcomis in market (Alcomis is a Management and Business Development Consulting company with significant experience of setting up b-2-b meetings)
Marketing of your product or service to potential clients and business to business matching (2 meetings per company representative)
Networking lunch with members of the Dublin Chamber of Commerce
Visit and tour of the Guinness Brewery (optional - additional fee for delegates to attend 40-50 euros approx. per person)
Market briefing session
If you would like to apply, please email lola.nicolas@edinburghchamber.co.uk and we will share the application form and draft programme.