British Romanian Chamber of Commerce
Situated in the South-Eastern Europe and at a distance of some 3 hours from the UK, Romania is the largest of the Balkan countries,with dramatic mountain scenery, coastline on the Black Sea and the fastest growing economy in the EU. It has it all when it comes to tourism attractions: natural diversity, sea side, mountains, salt mines, gold, the romantic Danube, but also has it all when it comes to business, exports and investments. Growth is supported by domestic consumption boom, tax cuts and wage increase.

Romanian Market
5.9% GDP growth in 2016 English universally spoken Skilled workforce
EU member since 2007 Growing at a fast pace in the EU
Over UK 5,000 companies present in Romania.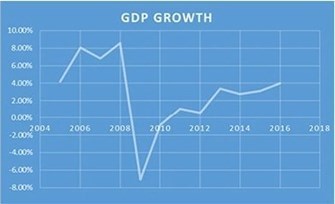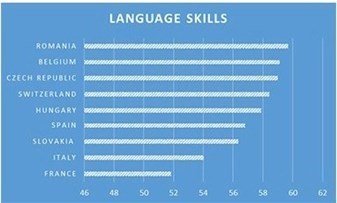 Export of goods to the UK - £1,569 million
Import of goods from the UK - £991 million

Romania is one of the biggest success stories of the frontier markets. With a GDP growth in 2016 of 5.9% in Q2, backed by strong macroeconomic policies, Roman is Europe's fastest growing economy.

Romania has 19 airports, the 4 main being: Bucharest Henri Coanda International Airport, Timisoara Traian Vuia International Airport, Cluj-Napoca International Airport, Sibiu International Airport .

Interesting facts about Romania

Romania is the ninth largest wine producer in the world Timisoara was the first city lit by electric street lamps in Europe
Transfagarasan Highway - Top Gear named it "the best road in the world" Romania has a national day for bears - the 2nd of February
Romania has the only museum dedicated to gold and has rich resources Romania has some of the fastest internet speeds in the world Bran Castle and Vlad Tepes - Inspired the very popular stories of Dracula Romania has a tax on "black magic" made official in 2011
Movies shot in Romania: Cold Mountain
Romania has the world's largest administrative building - The Palace of the Parliament, Bucha rest Romania has the best preserved Delta in Europe (Danube Delta).

Growing Sectors
Food and Drink
The sector is considered as the second largest in central and Eastern Europe.
Furniture and Household Goods.
International trade shows are organised around the country all year long.
Renewable Energy.
High potential of renewable energy resources: solar, wind power,micro-hydro, bio mass and geothermal. Roman has reached, in 2016, a share of 27% of the renewable energy.
Healthcare
The Romanian health care system has seen major investments and private care is fast developing.
About BRCC
The British Romanian Chamber of Commerce is the premier business-led organisation promoting bilateral trade and investment between the United Kingdom and Romania. Our mission is to facilitate and increase the trade between the two countries through business-to -business dialogue, introduction to the market and numerous networking opportunities both in the UK and Romania and covering a wide range of sectors including: tourism, ICT, textiles, manufacturing and engineering.
Contact us
Madalina Ciinaru
madalina.ciinaru@brcconline.eu
+40 733 698 693

Fabiola Meister
fabiola.meister@brcconline.eu
+40723 605 451