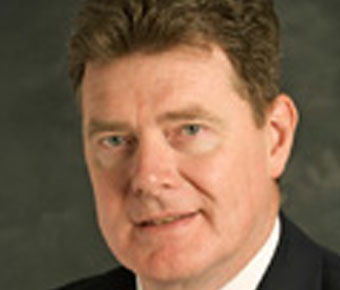 Professor Scott MacGregor is the Vice-Principal of the University of Strathclyde and took up this role on 1st October 2014.
His key responsibilities include leadership for Teaching and Learning, Strategy Implementation, Monitoring and support for the delivery of University and disaggregated KPIs and outcome agreement commitments, internal academic compliance, partnering on staffing strategy and development. In addition to deputising for the Principal, his responsibilities include the development of a cohesive and ambitious strategy for teaching and learning which is research-led, aligned to the broader University vision, mission and strategic objectives and embedded and delivered through a focussed delivery plan.
Before this appointment, he was the Executive Dean of Engineering having taken on this Faculty responsibility in 2010. His previous roles within the University have included Head and Deputy Head of the Department of Electronic & Electrical Engineering (EEE), and Course Director of the joint Electrical and Mechanical Engineering degree programme. When he became Executive Dean, his role expanded to include overview of the University Estates portfolio. He is Chair of the Estates Strategy Committee, Staff Committee, Education Strategy Committee, Equality and Diversity Strategic Committee, University International Recruitment Committee and the Combined Joint Negotiation and Consultation Committee.
Scott received his BSc and PhD degrees in Electrical & Electronic Engineering from the University of Strathclyde and is a Senior Member of the Institute of Electrical and Electronics Engineers, a member of the Institute of Physics and a Chartered Physicist. He is also an Allan Glen's School Club Trustee and member of the Allan Glen's Endowment Scholarship Trust Committee.